Two state-of-the-art research vessels bearing the names of distinguished Russian scholars to be built by 2024
23.08.2021
In March 2021, public voting for names of new research vessels had been launched on website of Russian Ministry of Education and Science. Recently, the voting results were announced: the vessels will bear the names of two distinguished Russian scholars, Viktor Ilichev and Alexander Lisitsyn.
Russian academician Viktor Ilichev is a Soviet-Russian oceanographer and hydrographer, hydro-acoustics scholar, who was the head of the Pacific Oceanological Institute (Far-Eastern Division, the USSR Academy of Sciences) for 20 years.
Russian Academician Alexander Lisitsyn is a founder of Russian paleooceanology.
Two state-of-the-art research vessels will be built as a part of the national "Science & Universities" project.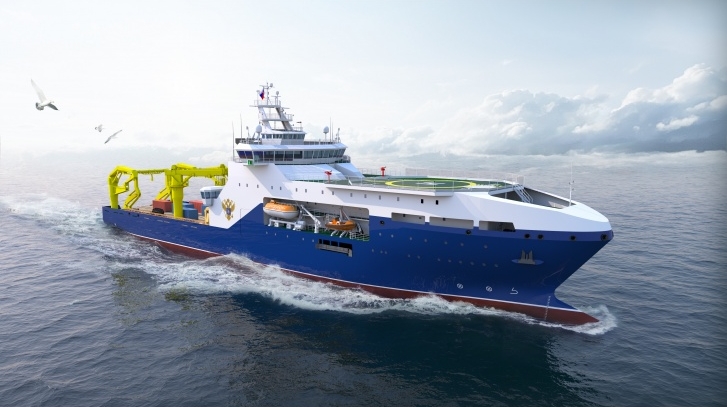 Research vessels, main view. Image credit: Ministry of Education and Science of Russia.
The vessels will be able to perform fundamental and applied research in any part of the World Ocean including the Arctic zone: hydrometeorological surveys, magnetic, gravity, electric and thermal fields measurements, biological and ecological research, high-resolution geological and hydrographic seafloor surveys, sampling and analysis of earth material and sea-floor sediments with the use of underwater engineering and ecological monitoring of the environment. Wide range of measurements will be performed using cutting-edge onboard and towed equipment. The vessel's laboratories will be designed for real-time data processing.
The vessels are designed by "Lazurit" Central Design Bureau and will be built at the Zvezda Shipyard in the Russian Far East.
POI FEB RAS is the expert support integrator of the project.
More details: