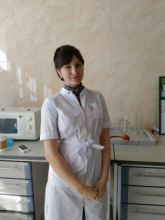 Education
Far Eastern Federal University (2015), microbiology
Area of expertise
Microbiology
Marine Microbiology
Geomicrobiology
Research fellowhsip affiliation
МОО (Межрегиональное микробиологическое общество)
Key publications
Легкодимов А.А., Мишукова О.В., Швалов Д.А., Максеев Д.С., Шакирова М.В., Бакунина М.С., Еськова А.И. К дискуссии об эмиссии метана с акватории Татарского пролива, Японское море (по результатам 55-го рейса НИС «Академик Опарин») // Вестник ДВО РАН. 2019. № 2 (204). С. 81–86.
Пономарева А.Л., Бакунина М.С., Еськова А.И., Дубовчук С.С., Шакиров Р.Б., Обжиров А.И. Роль разнообразия природных микробных сообществ в цикле углерода в водах Южного океана // Успехи современного естествознания. 2019. № 12-2. С. 353–358.
Involvement in national and international projects
RFBR grant No. 19-50075 "Sulfate-reducing and oil-oxidizing bacteria of the bottom sediments of the Sea of Japan and the Tatar Strait." Participation: executor.
Contributions to conferences
Kazan Golovkinsky Stratigraphic Meeting 2019. Late Palaeozoic Sedimentary Earth Systems: Stratigraphy, Geochronology, Petroleum Resources Fifth All-Russian Conference "Upper Paleozoic of Russia", September 24-28, 2019, Kazan, Russia.
The 35th International Symposium on the Okhotsk Sea & Polar Oceans 2020, 16-21 February 2020, Mombetsu, Hokkaido, Japan.
Additional information
Complex expedition onboard r/v Akademik Lavrentyev (voyage no. 88), South China Sea, October 25 - December 08, 2019